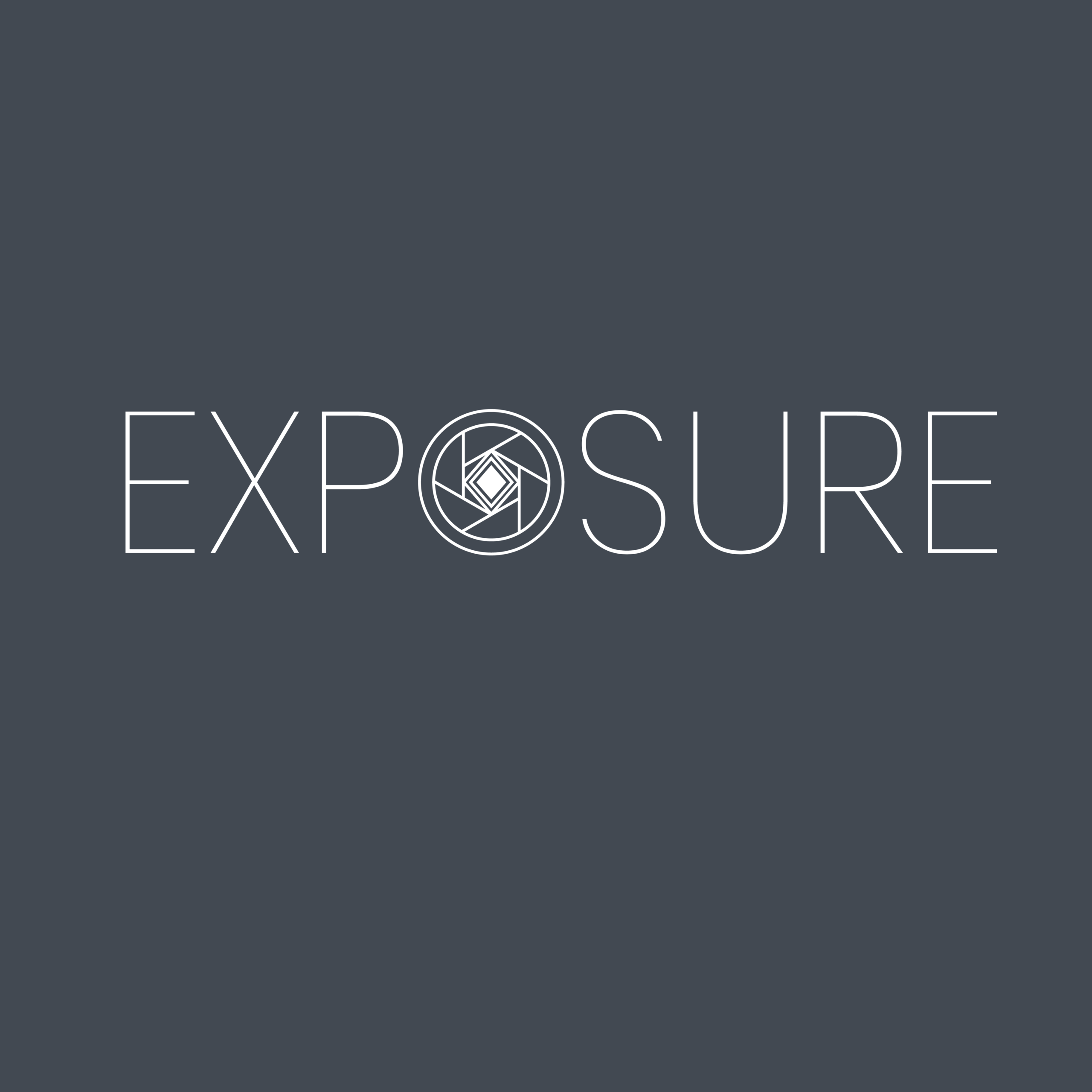 Exposure at Illuminate
Exposure opened on Friday, pure and simple it's a celebration of some great photography in Suffolk and East Anglia. The whole month of May is packed with opportunities to enjoy and celebrate photography. With an exhibition at Illuminate studio, a photographic zine featuring 40 plus artists, and a string of events throughout the month, including talks, meet-ups, and workshops.
I was chosen to be part of the exhibition by the judges, and a part of the zine too. Do go and visit and support the photography community. There is a load of great work from some very talented people. With four different categories across the discipline, portraits and people, landscapes & place, experimental & alternative and the natural world. There is a wide range of techniques across both digital and analogue photography.
A huge thanks to Mikaela and the judges for the opportunity to be a part of Exposure. Also congratulations to everyone else involved in the exhibition and the zine. There are some truly talented people in the local area, so go and show them some love.
As with all of my images, they all have their own stories. When I produce calendars and I'm part of exhibitions, I do like to share a little story behind them. As some can take a lot more work than just posting them or printing them. These are all moments I would love to share with you. 
From a young age, I have been visiting local forests and woodlands. We are quite lucky here in Suffolk to have a number of different types, from ancient woodlands to commercial plantation pine forests and they offer all manner of opportunities to explore them.
A woodland is such a complex place, but still so calming. It's one of those places that can be centuries old and home to so many different species.  But has it's complexities, both biologically and visually, with layers of habitats and visual stimulation. It can be one of the most chaotic places to photograph, but there is this sense of there is more around you and a natural feeling of calm. I have been exploring them more in the last few years.
Traversing around them, there is lots of opportunity to encounter something new. Some of the woodlands and forests, I have walked their paths hundreds of times and there are trees and characters that have changed with every visit.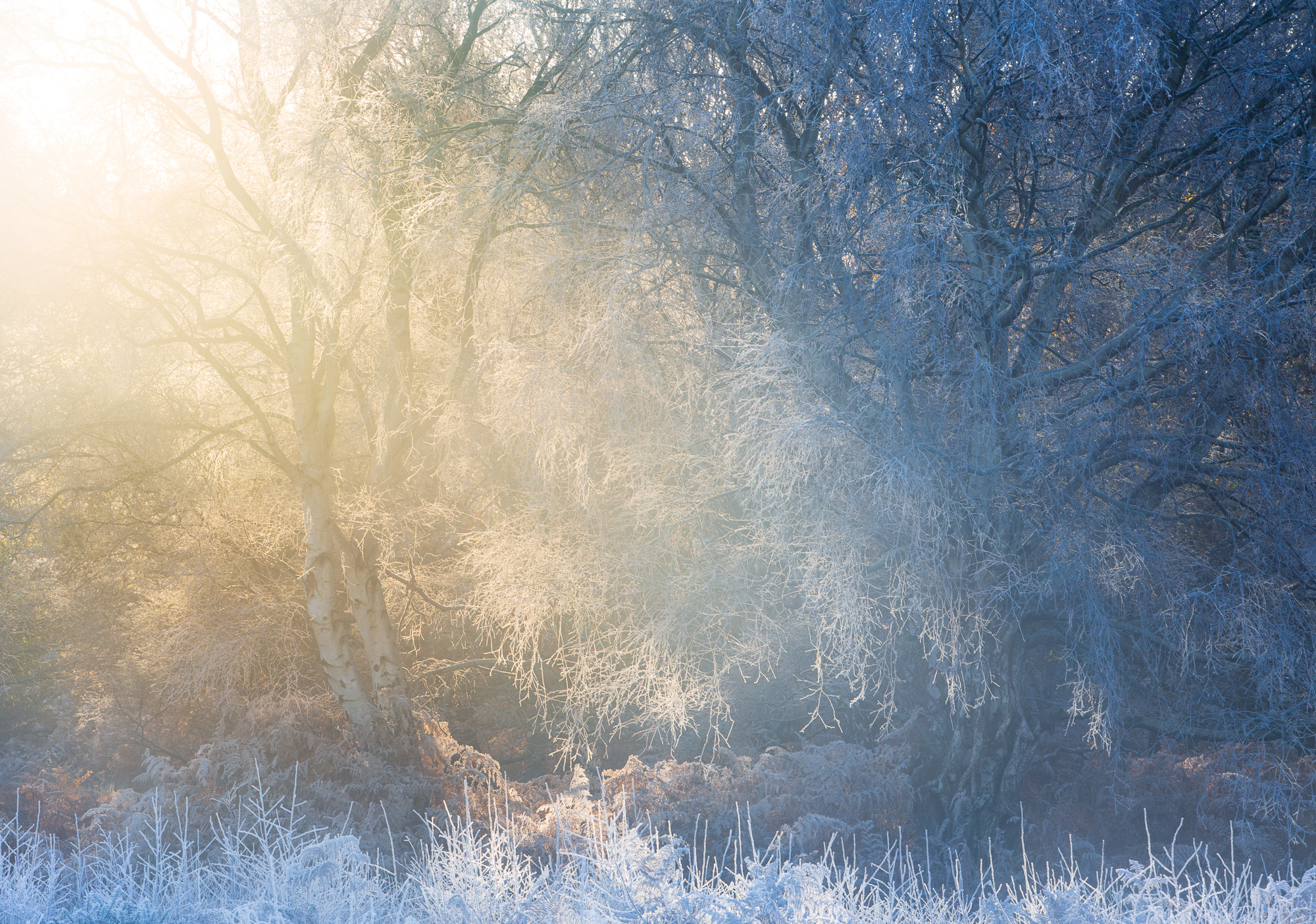 You don't get many moments like these, it was a winter's morning in the middle of December last year. There was a hoar frost across this particular heathland and wood. The whole of the heathland was covered from the heather to the silver birches. It was a perfect winter wonderland with a chance to capture so many different compositions.
Along with a cold feeling the warming of the sunrise came and brought a different challenge. A hoar frost in its nature is bitterly cold, the air filled with cold patches.
There was a predicament of working with two differing colours wasn't an easy one to capture and process. This was taken as I walked back towards the path I started on. The light started to break the canopy, and to my amazement, the colours seemed to merge. A very cold colour from the hoar frost on the right with the light bursting through. The light started to burn off the frost and in some areas the resulting mist started to rise.
It's one of those moments, I won't forget. When the light and conditions collide, being frozen to the core becomes all worthwhile.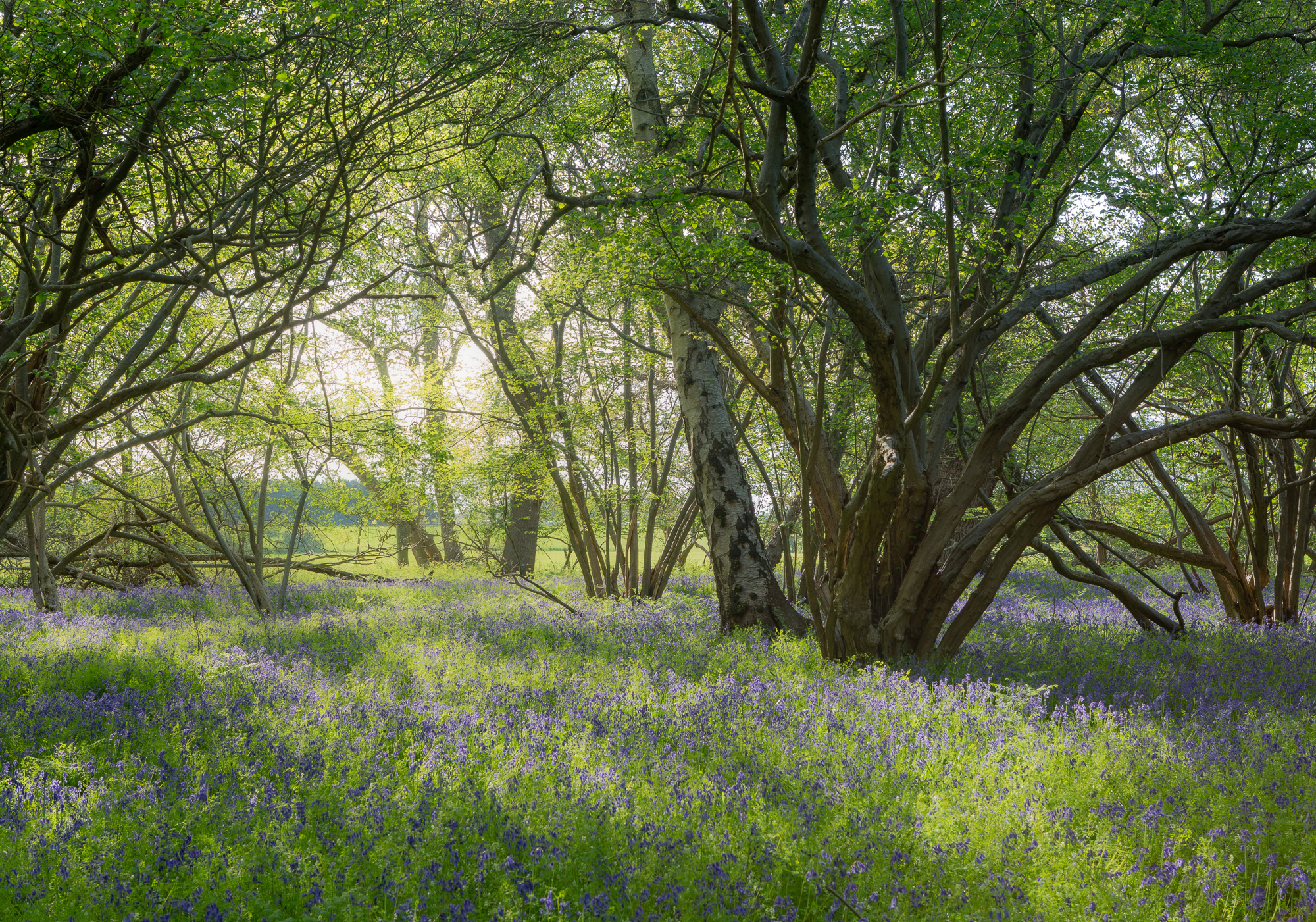 This shot was about three or four weeks and a couple of years in the making. The location in question is one of the best places to see bluebells in Suffolk in my opinion. I had been trying to get there for a couple of weeks, and every time I visited the car park was too full.
Having also tried the same sort of images a few years ago but didn't have the same ability I do now with a camera to capture what I was seeing. The carpet of purples surrounding the old ancient trees, the light and the conditions all came together and I was in my element as the sun rose through a small gap in the trees on the edge of the woodland.
The location in question is one I've visited, with family members over the years and also felt it was special. Because of the way it has given some magical moments. This woodland has a herd of deer, that live on the grounds and on a number of occasions I have been greeted by the deer as I have walked into the woodland, it's even more magical when the world is still asleep and there is no other soul around.
I will be going back here this year, to see how I can capture this area in full bloom again.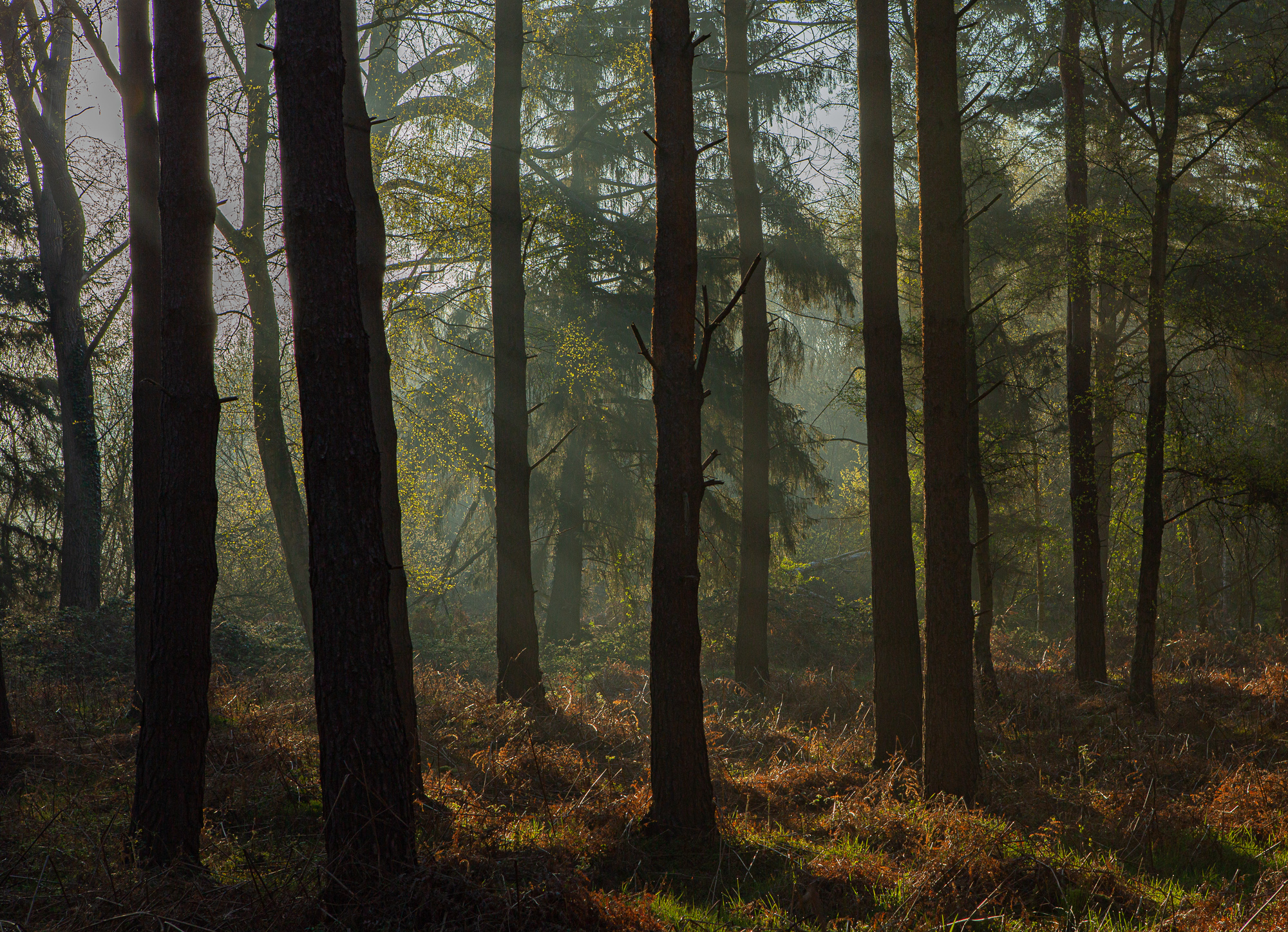 Flanked by fields, footpaths and roads this woodland has it all. From old ancient spaces, filled with bluebells and snowdrops, to plantation woods and a small stream. It's somewhere I have been exploring for years. Not only for a nice walk but it's become a regular haunt to go out with the camera. I'm still finding new things to this day.
On this particular day, there were some strong foggy conditions with a chance that the sun would be breaking through. Having witnessed this on past visits, I knew there was a chance that this could be possible. As there is a mixture of wooded areas and open spaces it's uniquely placed for these sorts of images.
As you can see the light was only penetrating the woods in some areas and not others. With the light breaking through the distance, I was standing looking back towards where I had come from. As there is a mixture of different varieties of trees there is a certain contrast in the foliage of the trees.
With evergreens, silver birches and beeches all in one area. There was this brilliant light breaking the canopy, and shining off the leaves. It's nothing you would be able to predict, but there I was camera in hand and this is where all the practice comes in. The key to this shot was knowing the area, as I have been exploring it so much over the last few years.
My images are for sale in the gallery space. but if you would like to buy any other prints of mine, do go and check out my shop.
Woodland photography isn't the easiest to get into and is something that I have been exploring for a few years now.  The woodland is calmingly complex but so wonderful to explore, I've gained so much from just walking around a woodland or forest. These are just a few of the compositions I have captured in various conditions in different seasons. If you would like to know more about my work or would like some advice do get in touch.
I have chosen not to disclose exact locations online, to keep the places in good shape for years to come. They are ancient woodlands and the particularly the bluebells thrive here, but they don't survive very well when they are not treated properly.