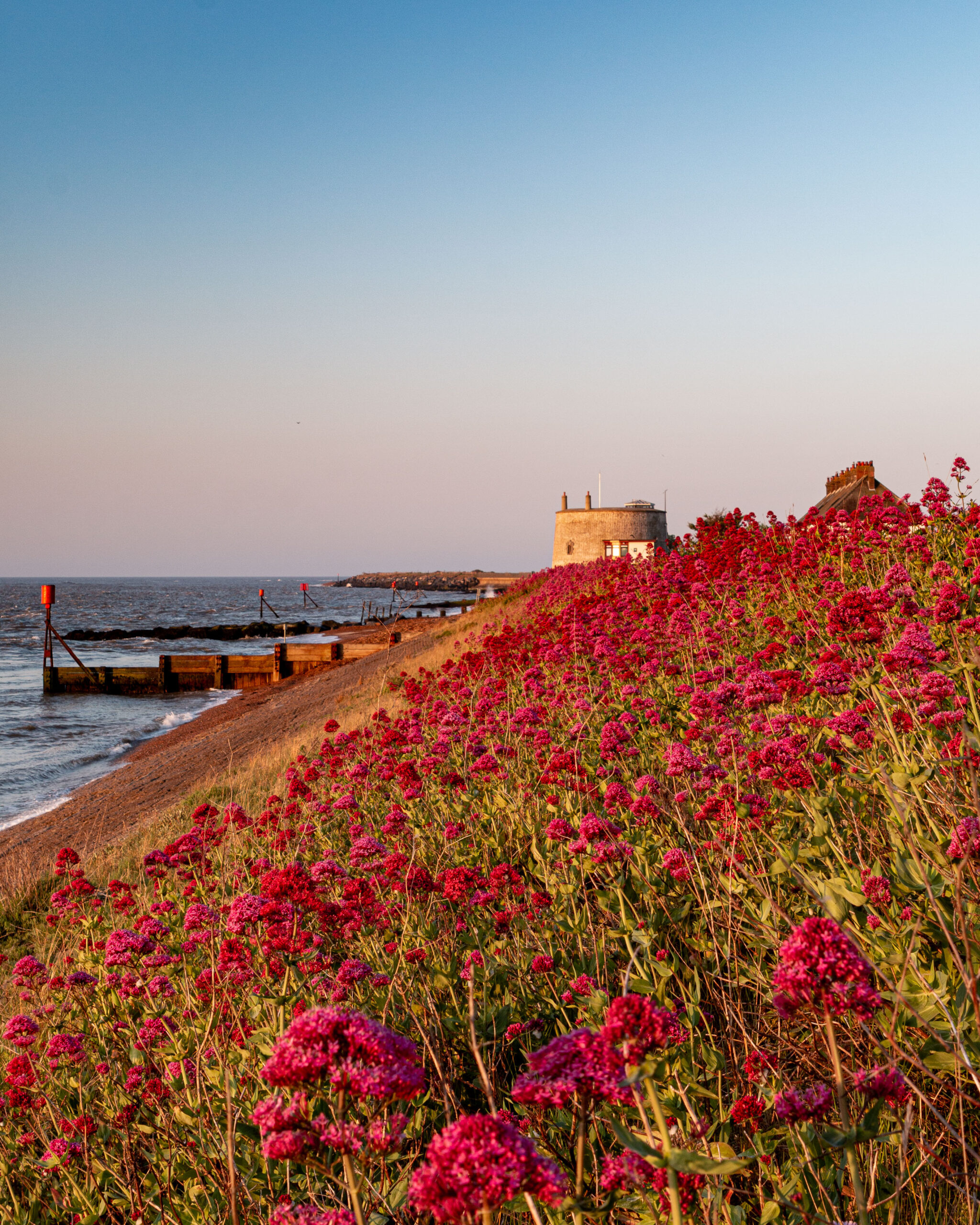 Suffolk Calendars 2021 – Out soon!
Calendars are now available to Pre-order!
Over the years, I have been using the calendar I've produced to show off some of the best images I have taken from the previous year. In terms of process, it's great to look back and review my images. I have been producing a Suffolk calendar for the past four years. To celebrate my fifth year, I decided to create two, one featuring the Suffolk coast and river banks and the other of the Suffolk countryside.

I decided to have them printed with a local company this year, and had them carbon captured at the same time. Carbon capturing is where part of the printing and paper costs are given to the forestry commission to plant new woodlands. So it's giving back a little lto the environment and world we live.
The Suffolk Calendars
There are images from around the Suffolk coast, rivers farms and rural churches. The images are from 2019/20 and have been taken on my many trips out, for sunrises, sunsets and other photographic opportunities I've had. Here are some of the images featured in the calendars.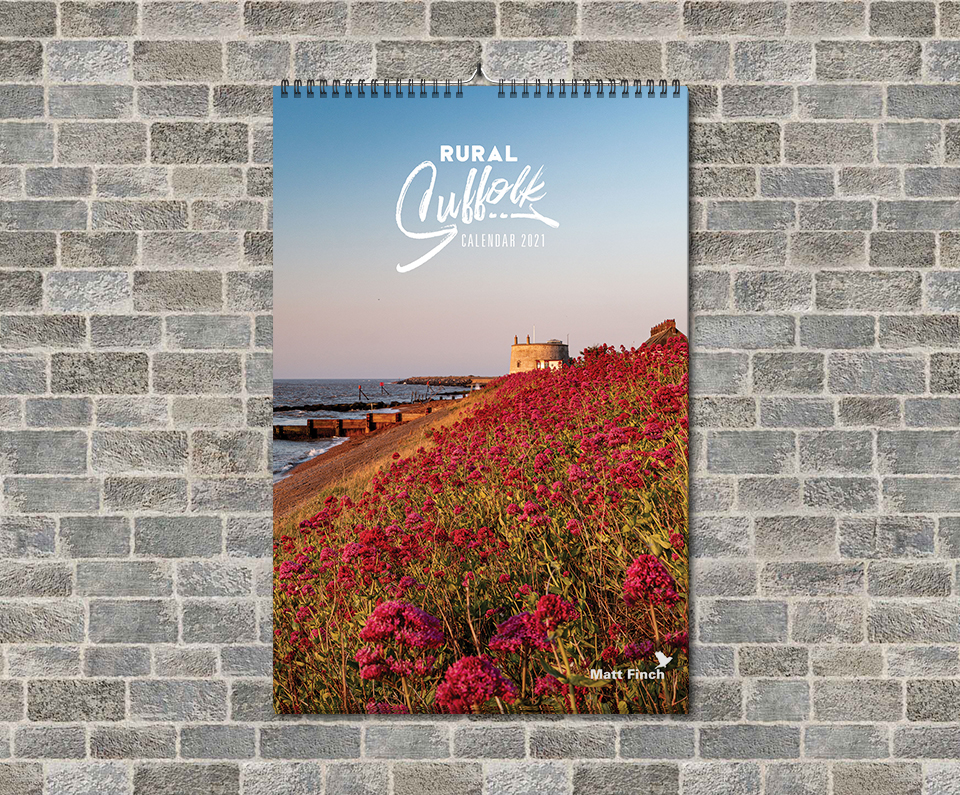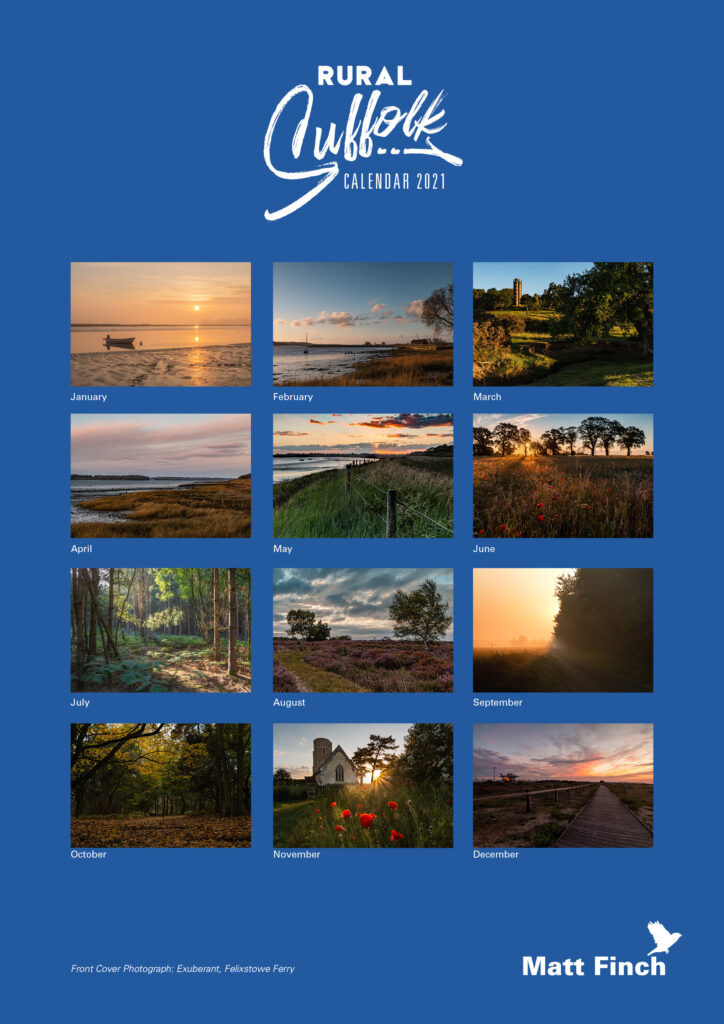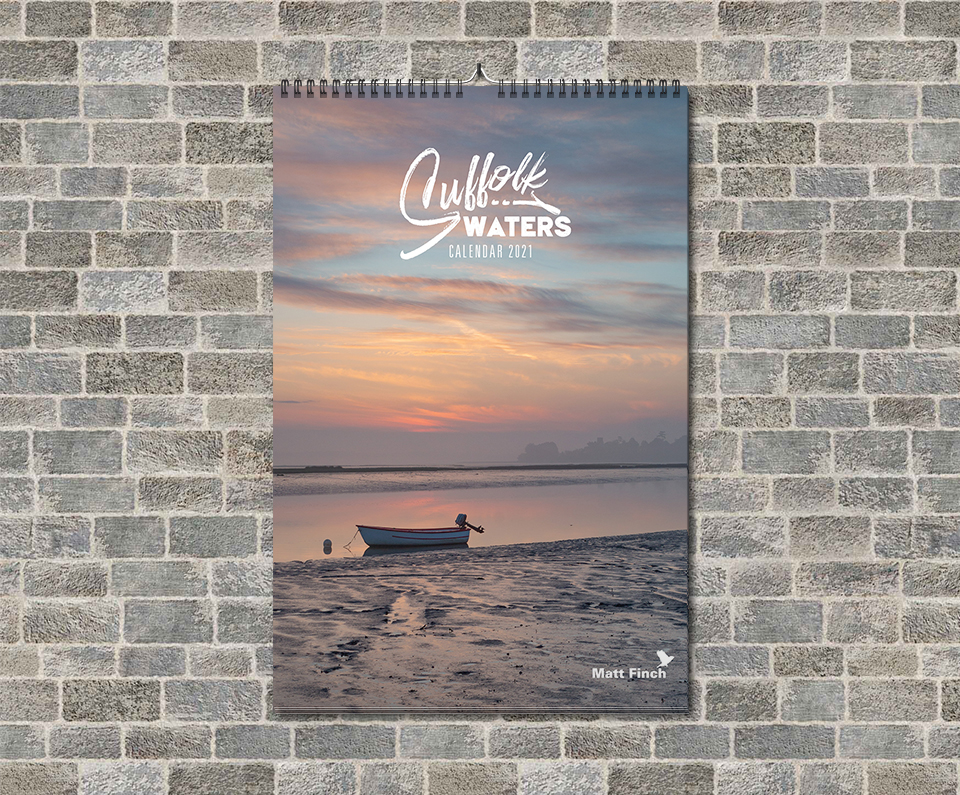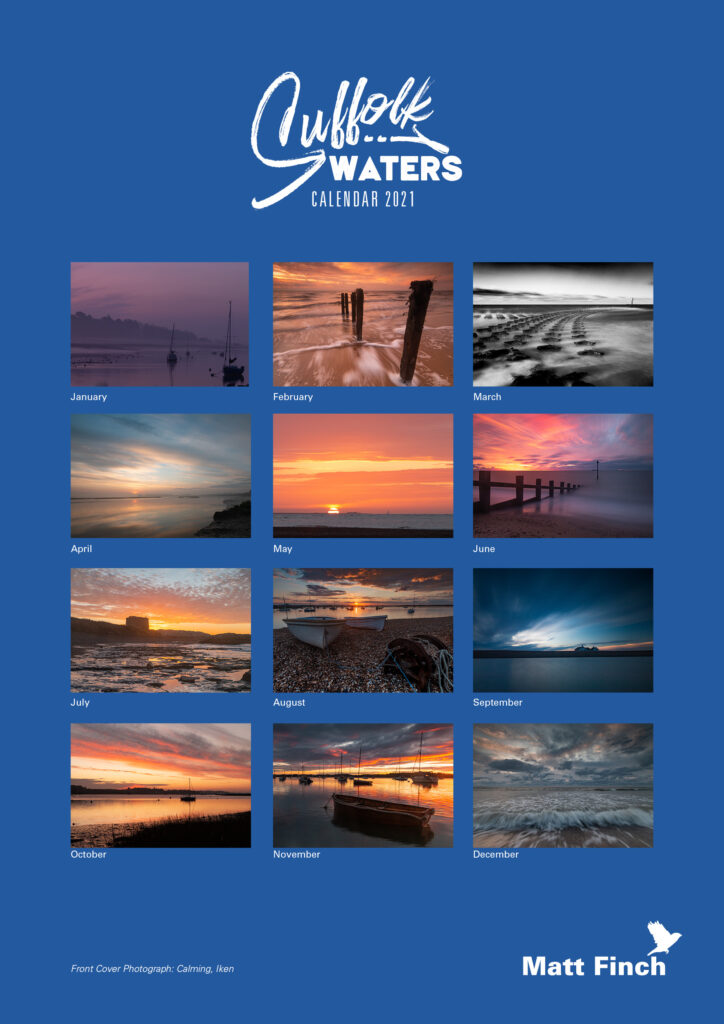 This year hasn't really gone to plan, so it might be worth look forward to the next calendar year and get all of the dates written in with one of these two Suffolk calendars. If you would like to purchase one of them and support my photography; here is the link to pre order one of them:
Hopefully shipping will be from Monday 23rd November, if you are based in Ipswich please contact me for a free shipping code and we can organise to have it delivered/collected in person.
Plans for the future
Next year you might see a few changes to the format, a slight rebrand in terms of the design but fundamentally there will be a calendar again. I have kept the same design and format for the last five years so a change will be good.
Thank you in advance, if you purchase one. I hope you enjoy it throughout the next year. It would be great to see where you put them up!
---
Connect with me here: Instagram | Facebook | Twitter
© 2020 Matt Finch. All rights reserved.